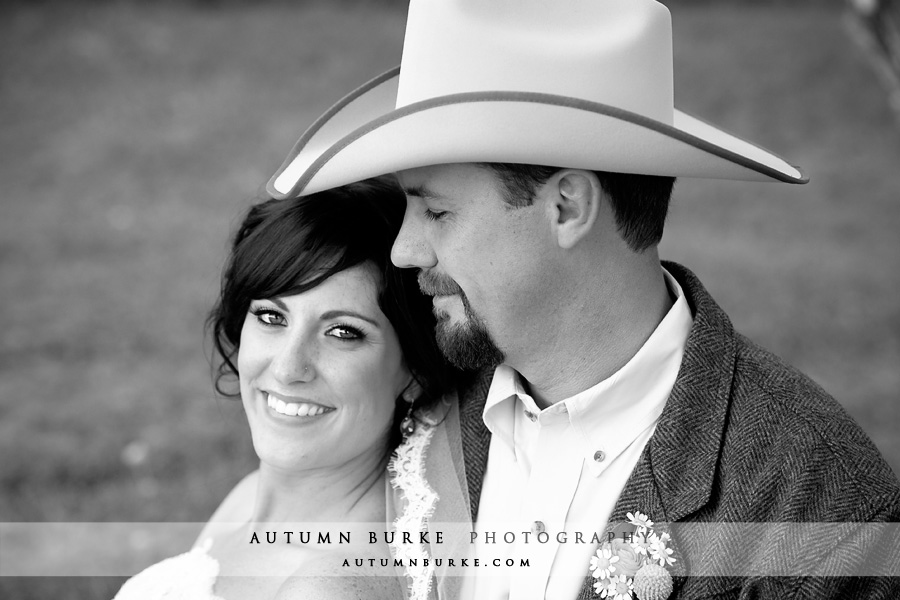 While Jacy and Todd are luxuriating on a honeymoon to the white sandy beaches of Bora Bora (courtesy of Ellen!), I thought I'd post a few more images from their fabulous Colorado wedding. It was ah-mazing! (I know I say that about pretty much every wedding, but that's only because it's true :)
When I first spoke with Jacy she mentioned how important it was that their wedding be truly representative of them – she described it as wanting a simple country wedding – rustic and down-home, fun and relaxed, and authentic. And it was – everything from the quintessential Colorado backdrop at the Botanic Gardens at Chatfield, to the cowboy boots & cowboy hats, to the burlap incorporated in the beautiful floral bridal bouquets. The centerpieces were comprised various pieces of bee-keeping memorabilia (Jacy's family represents four generations of bee-keeping tradition in Colorado (check out Beeyond the Hive), and Jacy & Todd even did a unity pouring of honey during the ceremony. It was perfect. Here are a few favorites..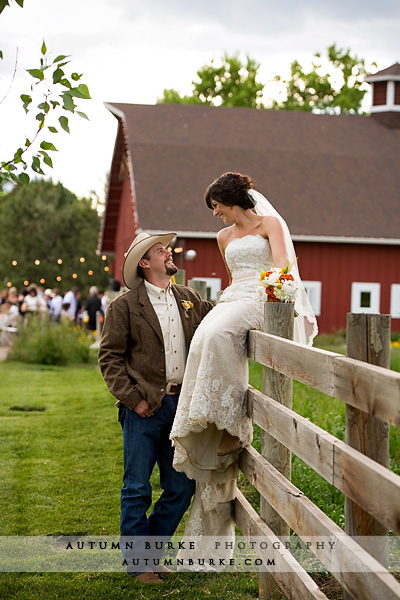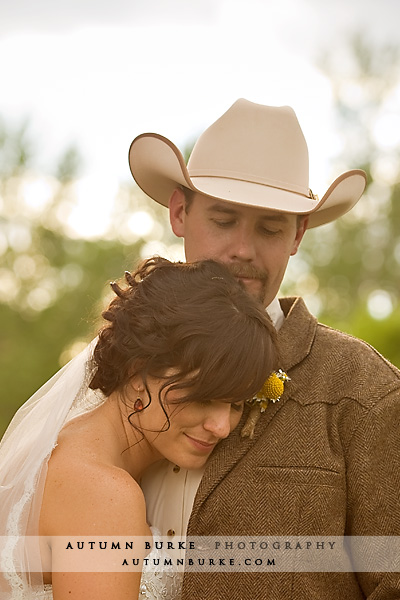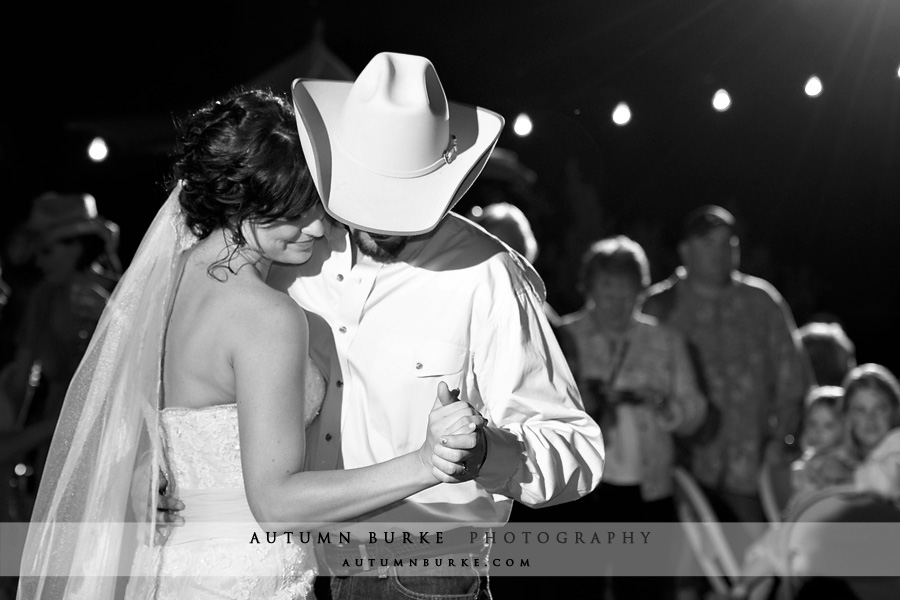 love this shot with the barn in the background during their first dance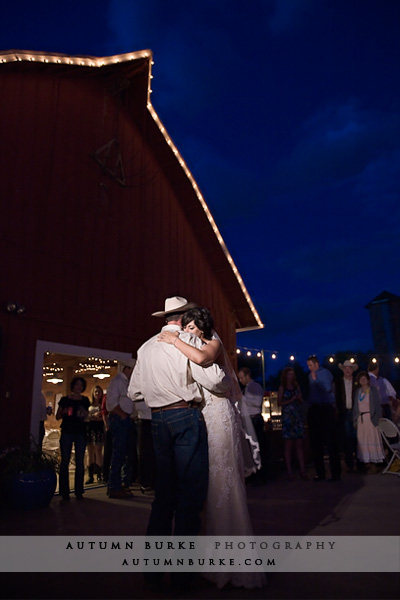 chatfield barn at night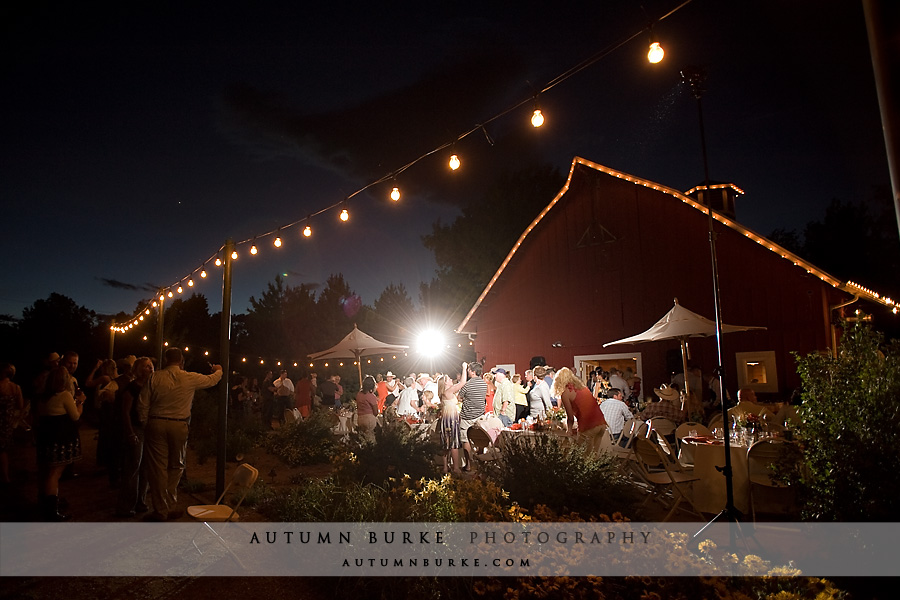 Warmest congratulations to you both!!
Big kudos to the talented team of vendors involved:
Venue: Botanic Gardens at Chatfield
Floral Decor: Nicole at T'Da Design
Cake: A Matter of Taste
Caterer: Rocky Mountain Catering & BBQ
Music: Progressive Sound Entertainment