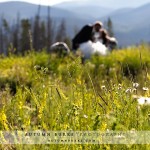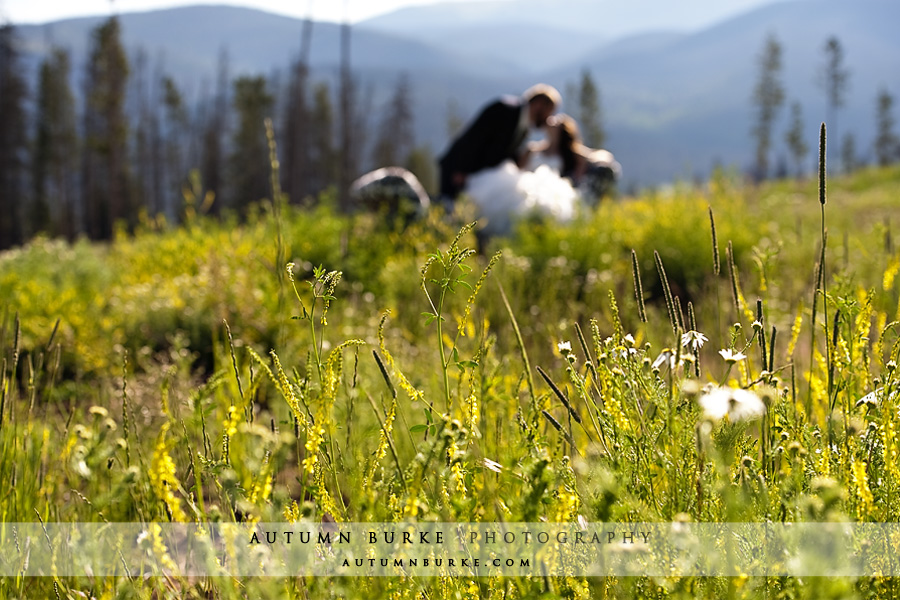 It's a story as old as time..  a classic boy meets girl (at a zoo) Boy loves frogs; girl loves flamingos. Boy falls in love with girl, and girl falls in love with boy. But boy still loves frogs too.  (and girl still swoons over flamingos :)
Brittney and Tom both work at the Denver Zoo, and are specialists in their respective fields. In fact, as I write this Brittney is somewhere in Africa traipsing around after her birds. Their Colorado mountain wedding at the Wild Horse Inn in Fraser (Tabernash?) near Winter Park was simply beautiful. A perfect reflection of them - very organic and natural, with a green palate, damask accents, and amphibian references. They even transported over 40 (!) live trees to the Wild Horse Inn for the tent decor. Incredible. So without further ado..
check out Brittney's stunning bouquet designed by Kara at Pick Me Floral. Stunning.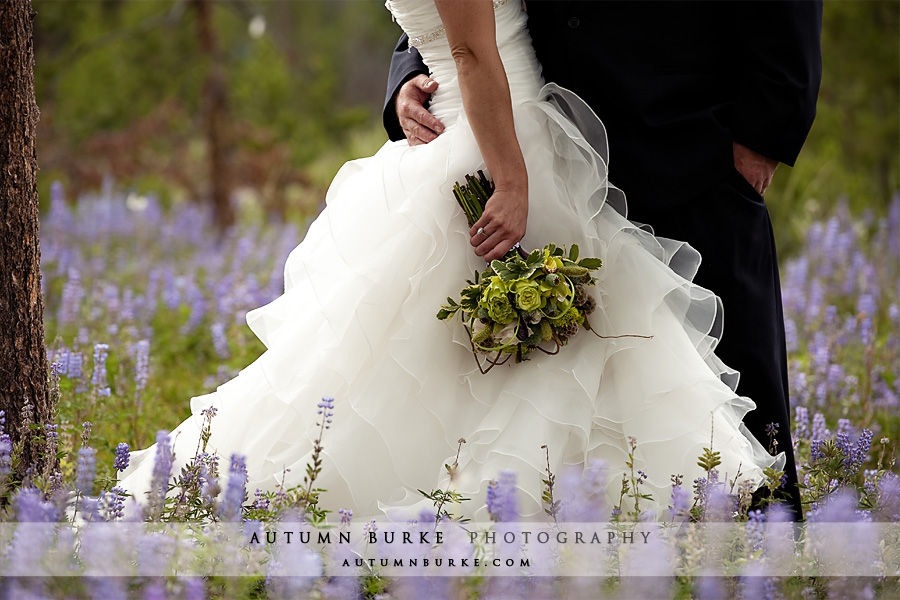 a little rain (or perhaps a torrential downpour :)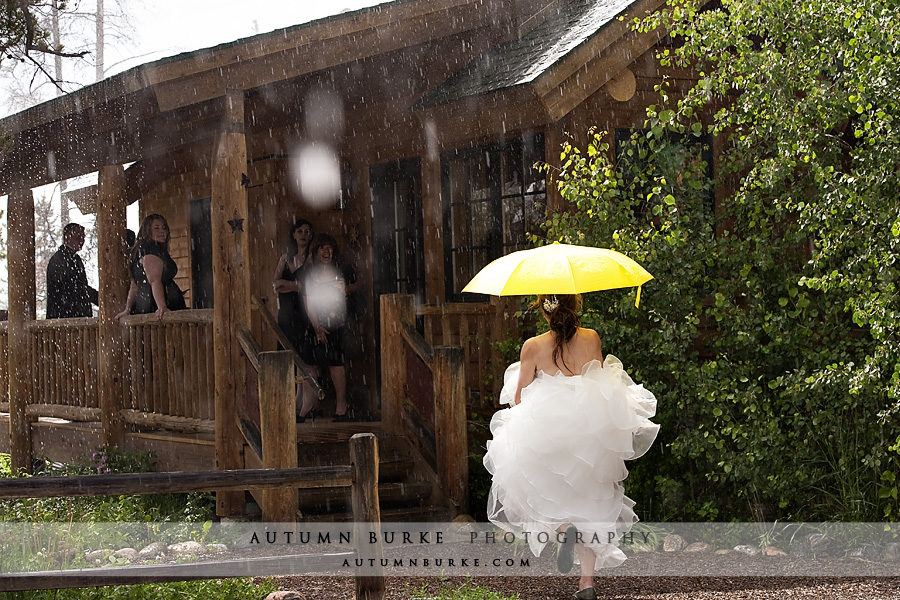 a few of the details..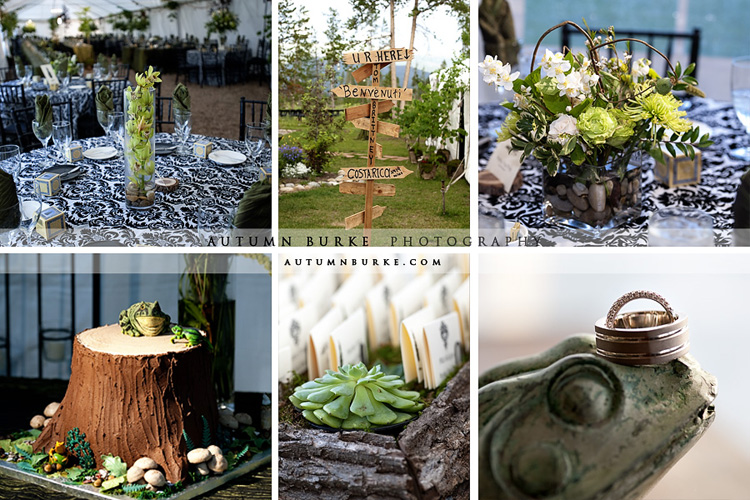 I just love this moment of Brittney & her dad walking down the aisle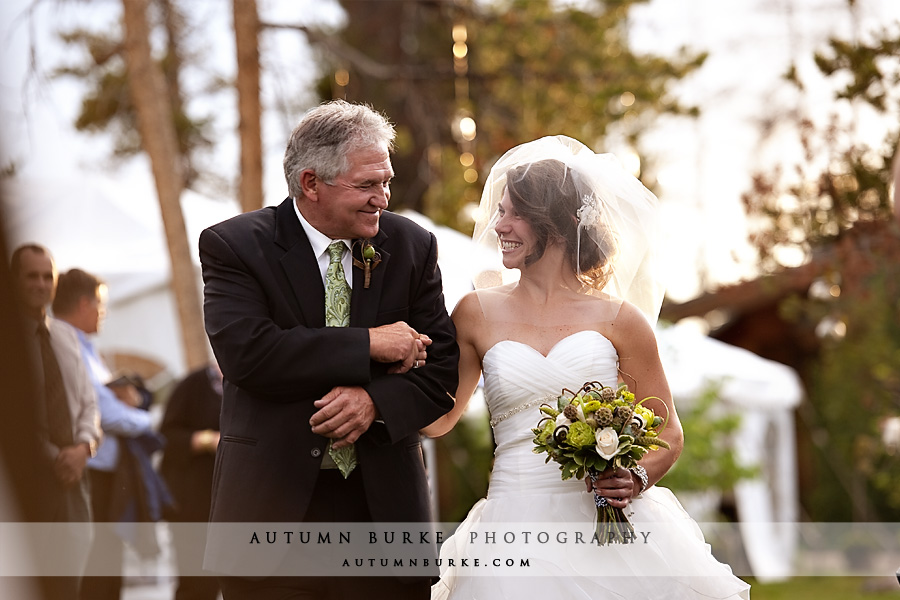 the wedding ceremony –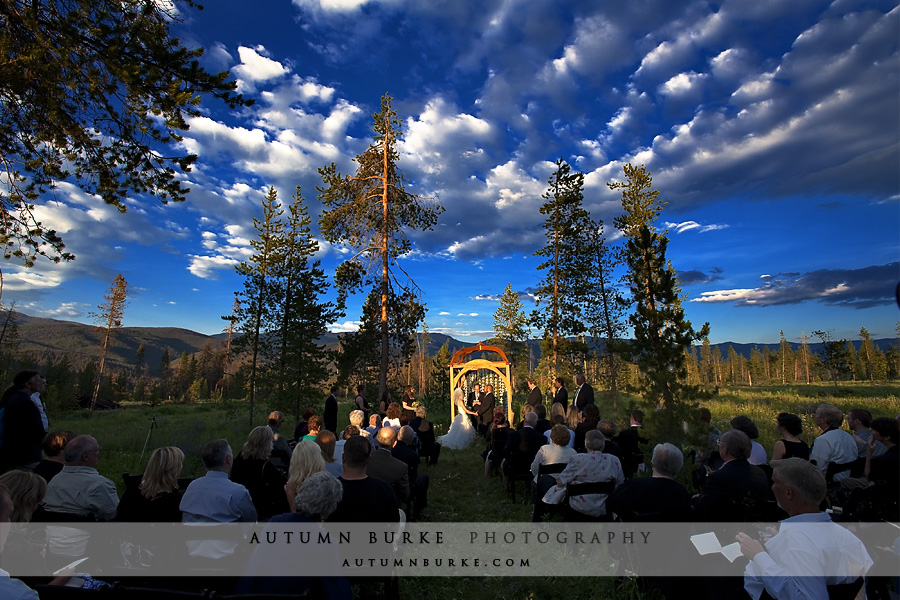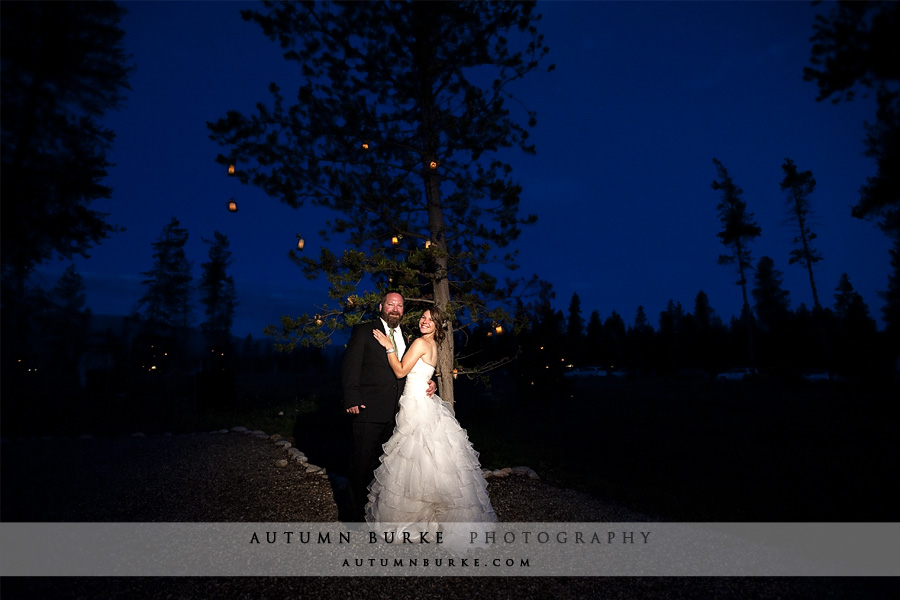 Thank you, Brittney & Tom – it has been such a pleasure working with you!! My warmest congratulations to you both! ps- stay tuned for more photos from our Day After Session in Winter Park ♥
And to give credit where credit is due – to all the fabulous vendors who lent their incredible talents to the success of this weekend:
Ceremony & Reception Venue: Wild Horse Inn
Event Coordinator: Kara w/ Pick Me Floral & Event Design
Caterer: Wild Horse Catering
Florist: Pick Me Floral
DJ: Matt w/ Elite DJ
Cake: The Cake Lady
Videographer: Neil w/ 303 Motion