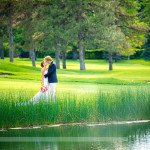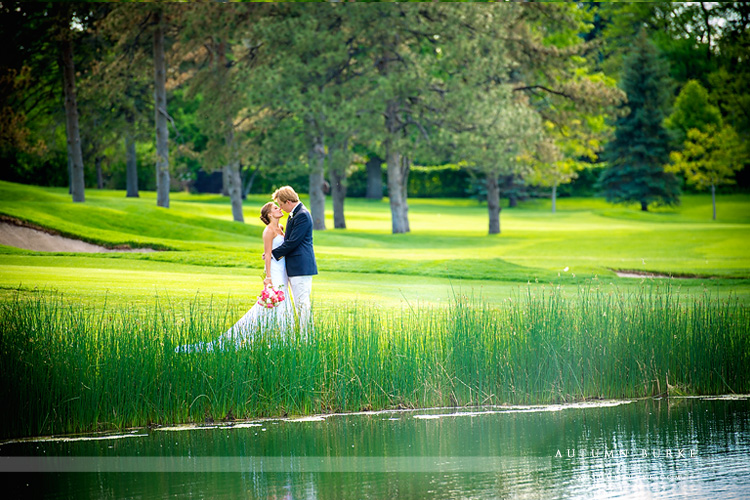 Abby & Robert.  These two light up the world around each other and it was an absolute honor to be a part of their Denver wedding. They love each other deeply, and judging from the 20 (!) toasts at the rehearsal dinner  (plus a bunch more at the wedding) it's evident that they are deeply loved by their friends and family too.
The day was beyond perfect – from the picturesque backdrop of the Country Club Bowling Green for the ceremony, to the tree canopy adorned with lanterns and market lights for the reception – everything dreamy and magical. And the night was wild and raucous; the band Tunisia was AMAZING! This entire event was all about celebration – there was laughter and joy and FUN. CRAZY fun.  Because really, the moment that anyone says that one of their traditions that they plan on incorporating into the reception is going to be a 'worm dance contest'… well, you know right then and there that it is a perfect fit. ♥
A few favorites..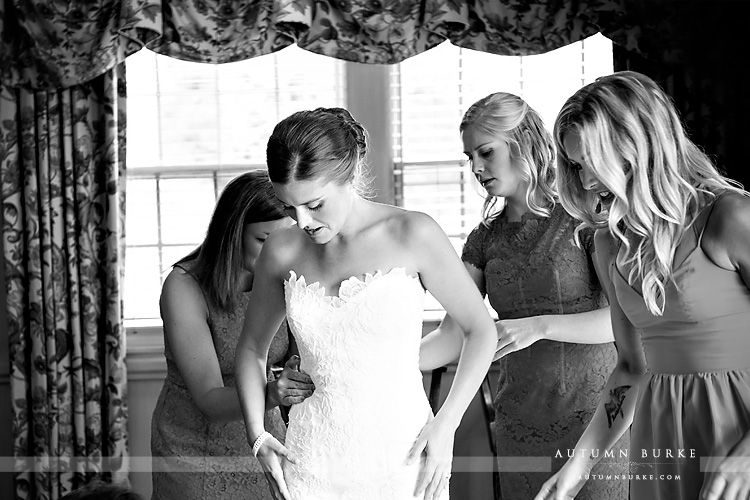 dress, floral, and invitation details – love the peony bouquet and centerpiece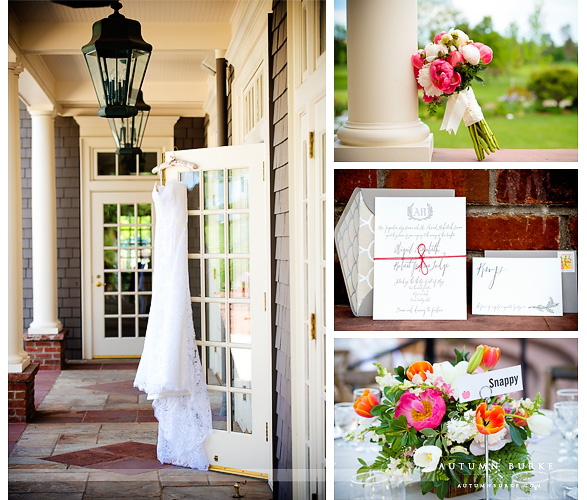 the stunning bride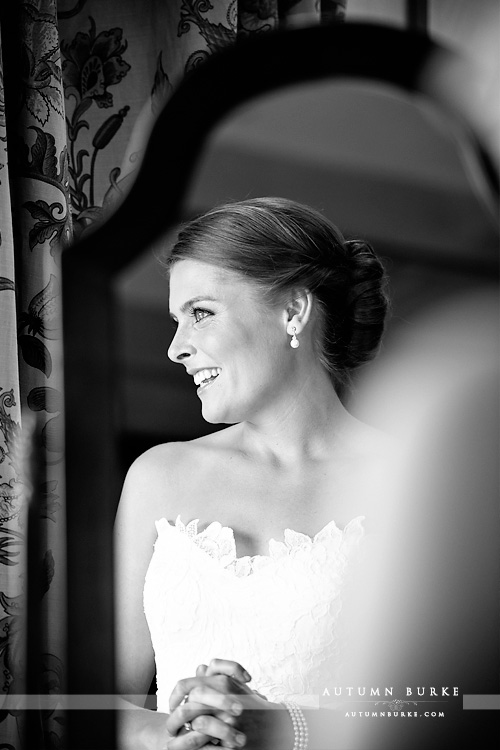 the ceremony site on the Bowling Green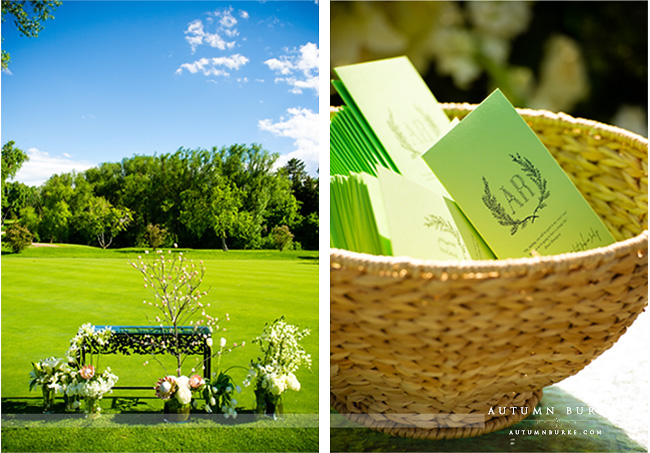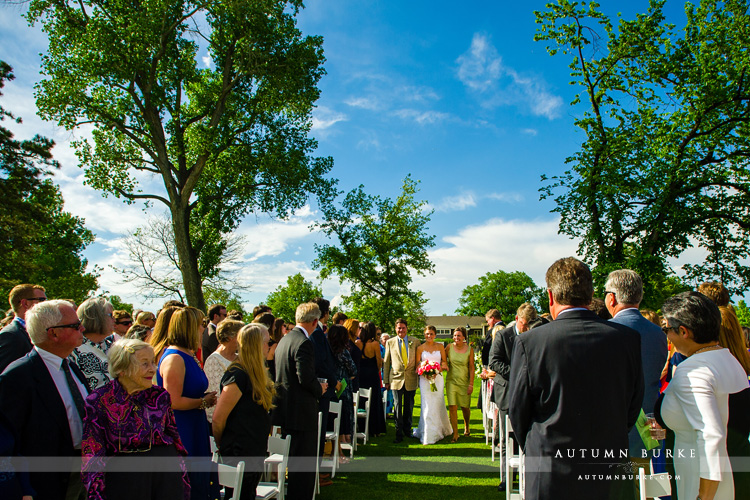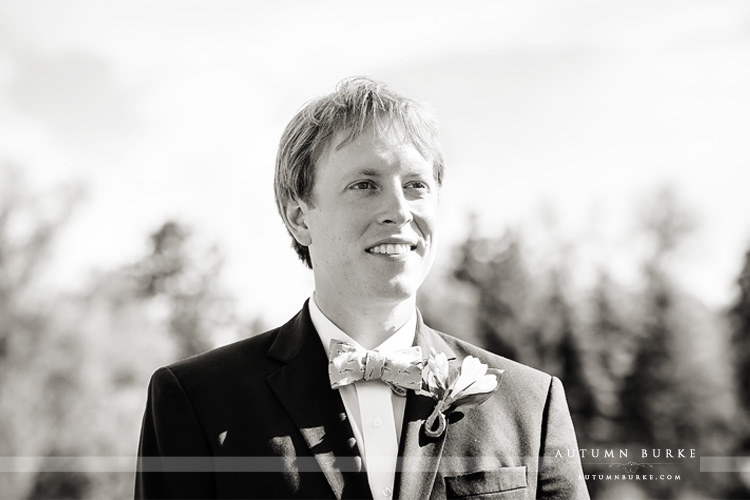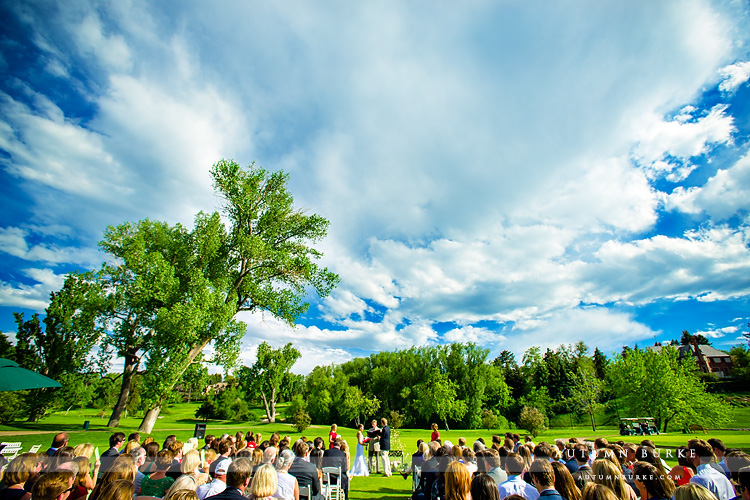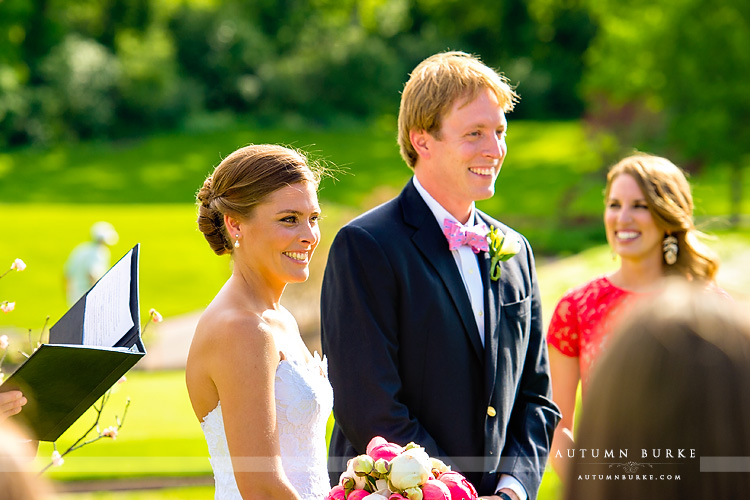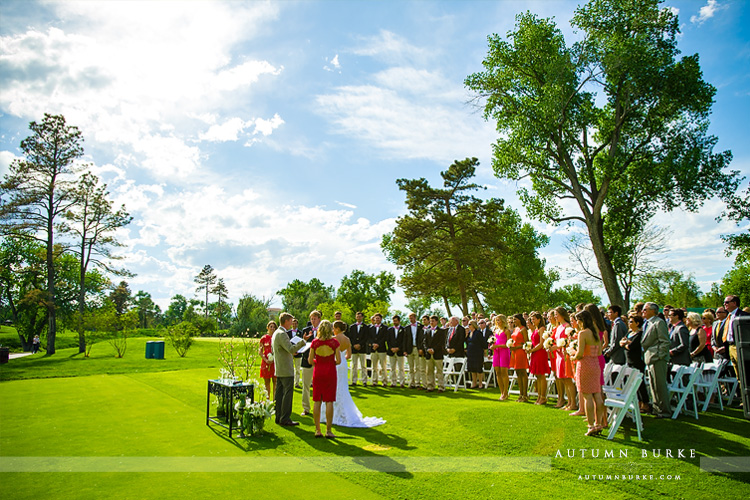 married!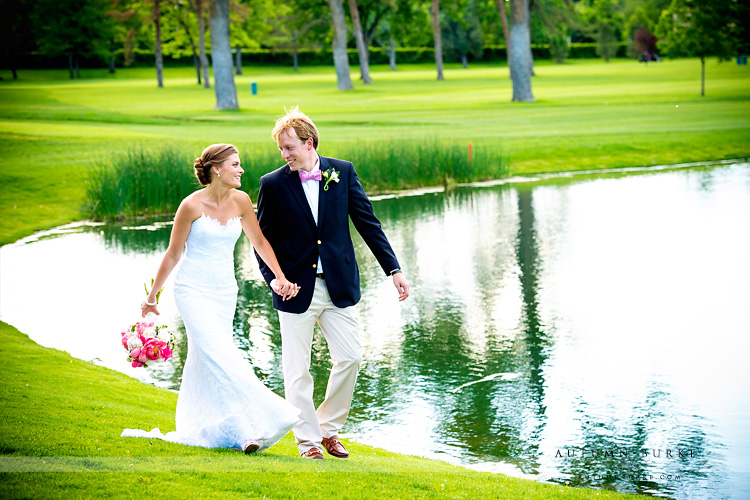 Apples to Apples – this party game dates back to the night these two first met – Abby & Robert incorporated this into their wedding, using apples as escort cards and assigning the table names accordingly. I love how it spoke not only to their history together, but how it symbolizes the spirit of fun that bonds these two together.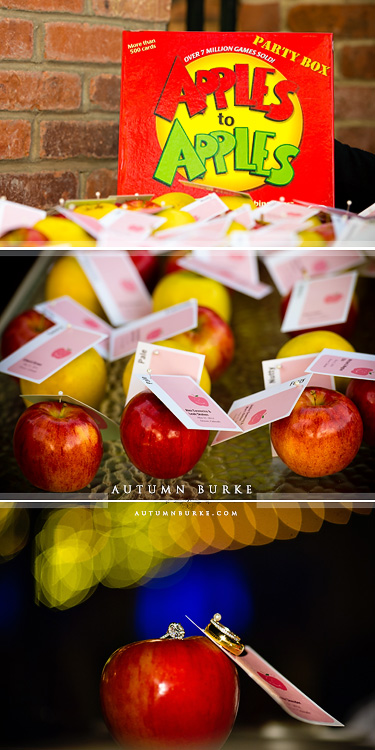 romantic and elegant reception decor under the canopy of trees <swoon>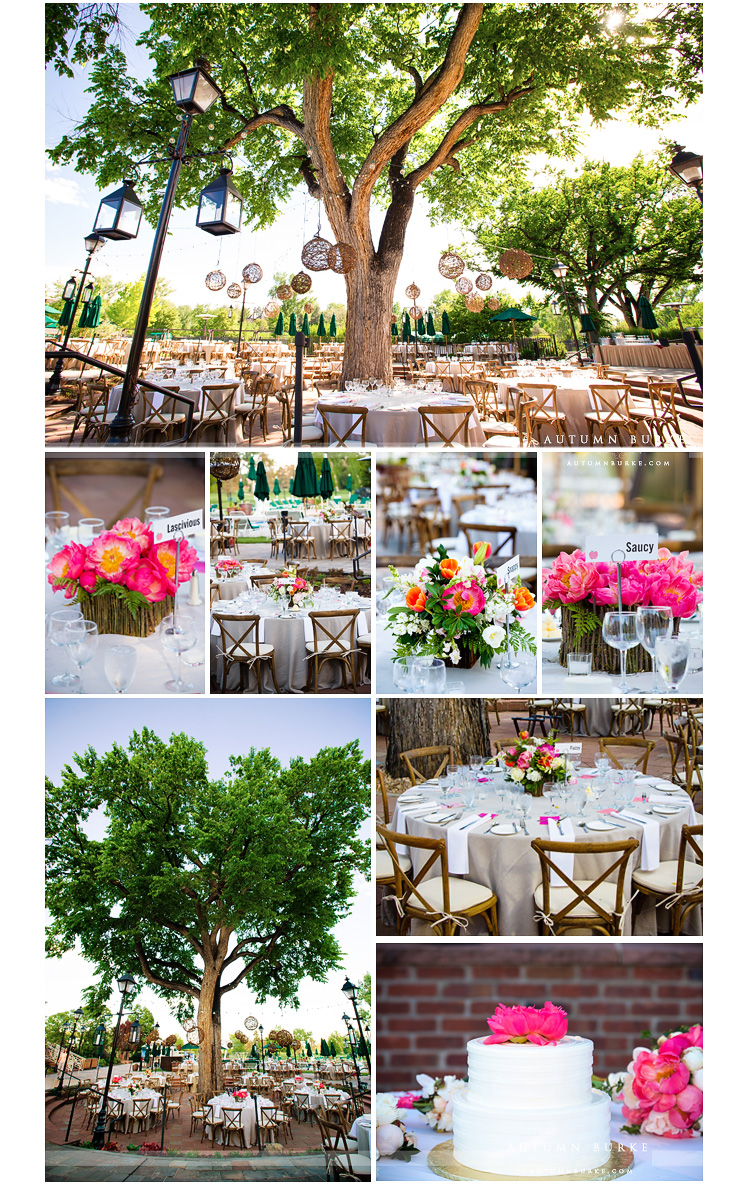 a few toasts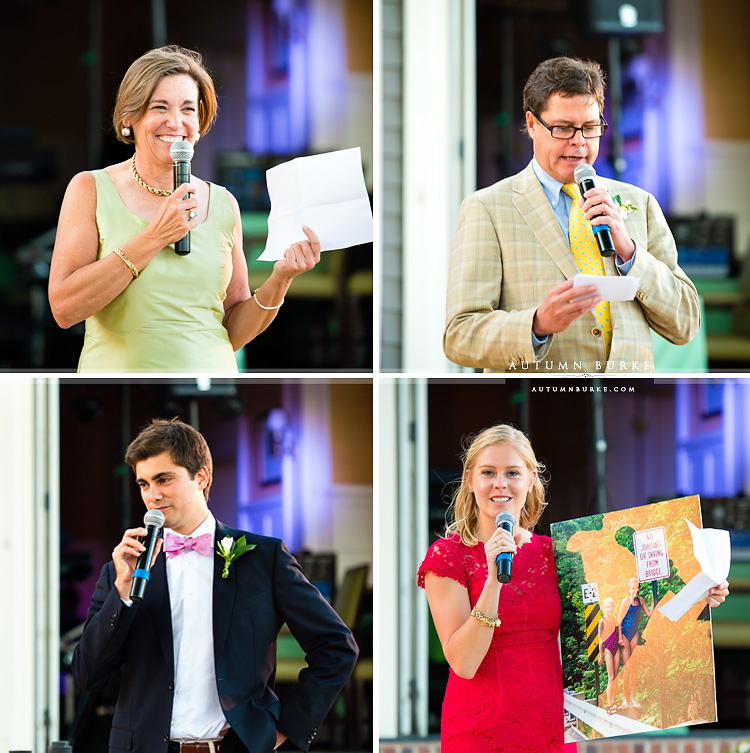 first dance
parent dances – with a double rainbow!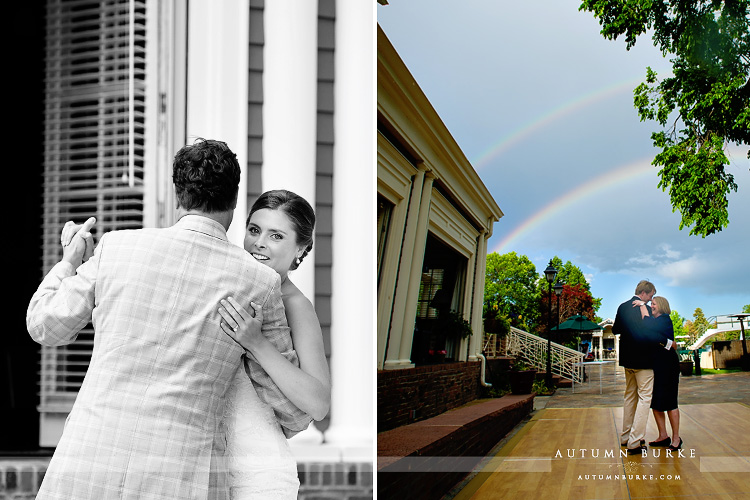 crazy wild reception (and yes, that lower right photo is the worm in action!)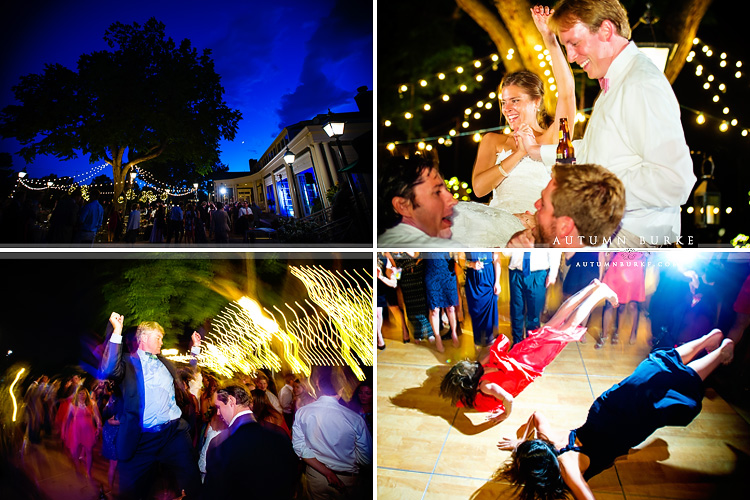 a favorite ~ artistic portrait of the bride & groom in silhouette with the Denver skyline (the iconic Cash Register building) ♥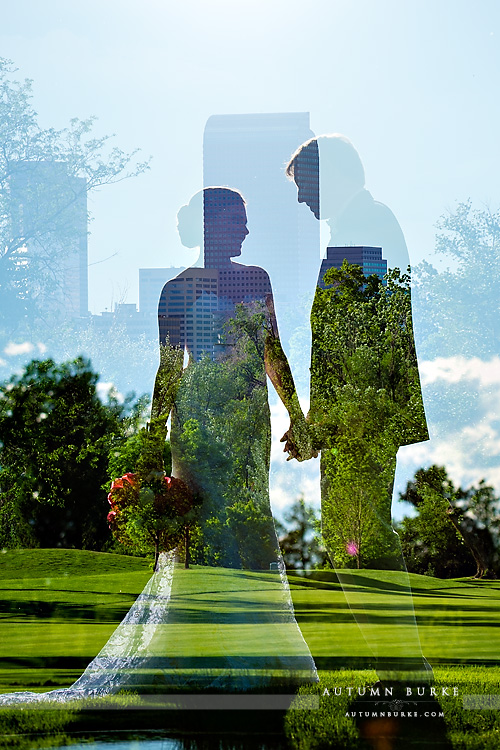 and finally, ending the night with a sparkler exit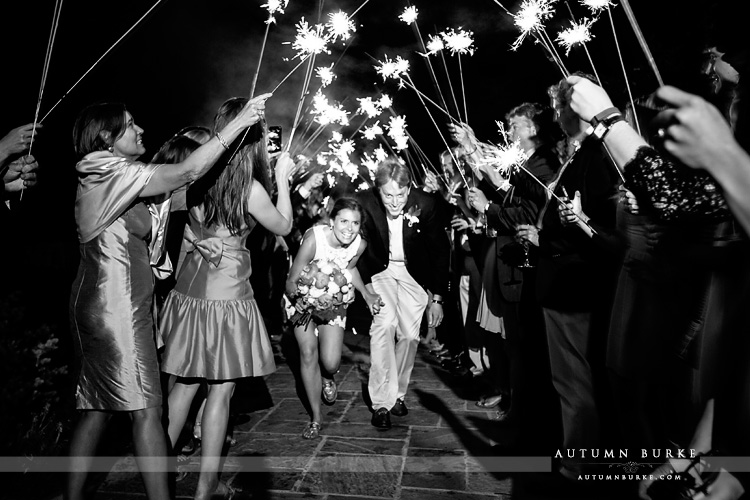 Congratulations Abby & RoLo! ♥ From the bottom of my heart I thank you for having me be your photographer. My warmest wishes to you both!
A little vendor love: