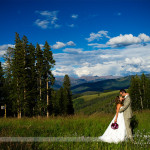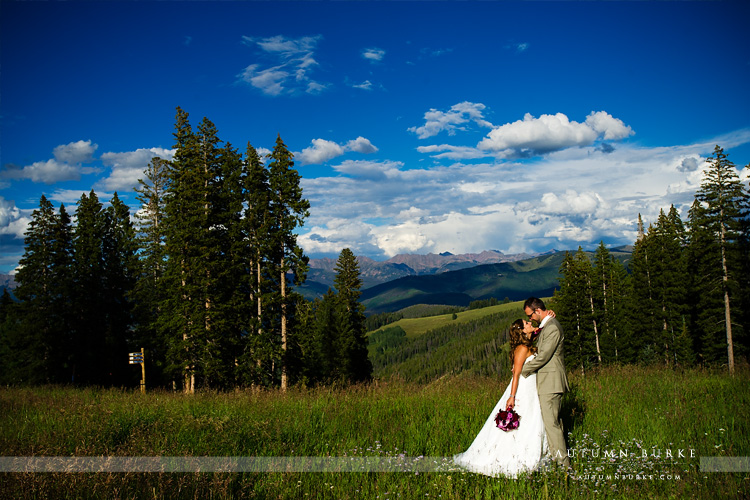 Laura & Craig's Colorado destination wedding was a day full of love and laughter and raucous celebration. With the picture-perfect backdrop of the majestic mountains of Beaver Creek, their ceremony was held at the Beaver Creek Chapel followed by festivities that continued into the wee hours at Allie's Cabin. Laura and Craig are warm and kind and SO much fun.. I just adore how they laugh and light up around each other. Perfect. ♥ A few faves..
stunning bride getting ready..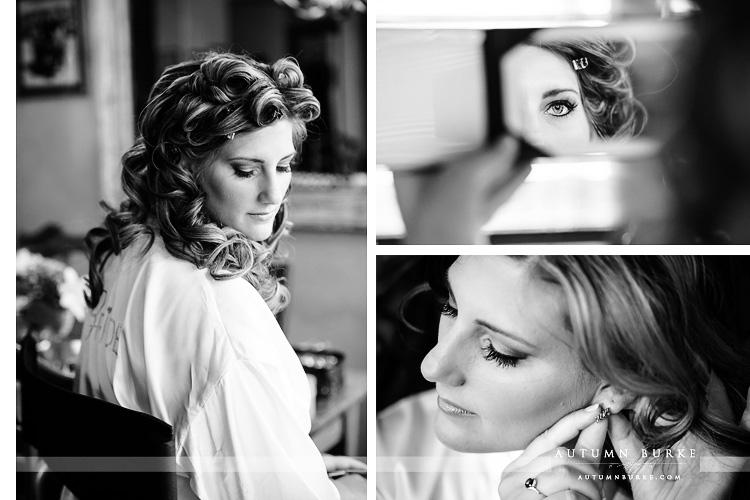 Instead of doing a 'first look' prior to the ceremony, Laura and Craig decided to have a moment together as a 'first touch' – we found a private spot where they could be positioned on either side of the wall to share a pre-ceremony moment without seeing each other.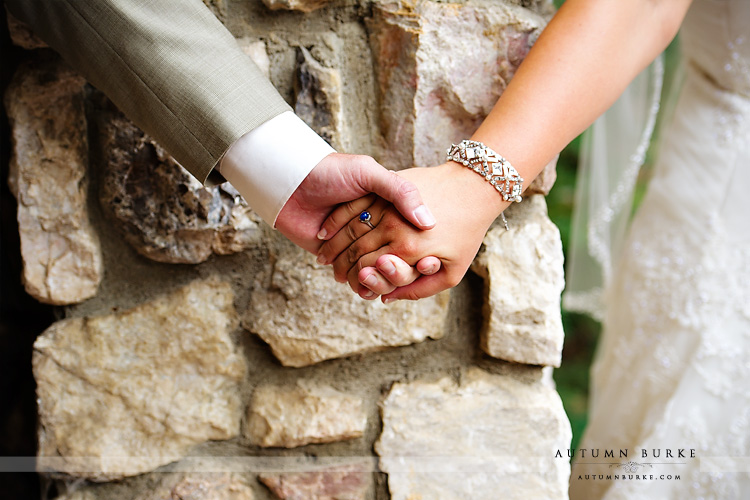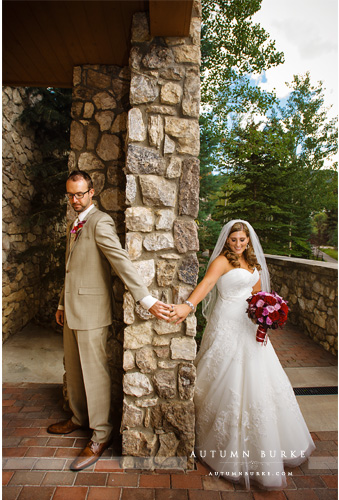 wedding ceremony at the Beaver Creek Chapel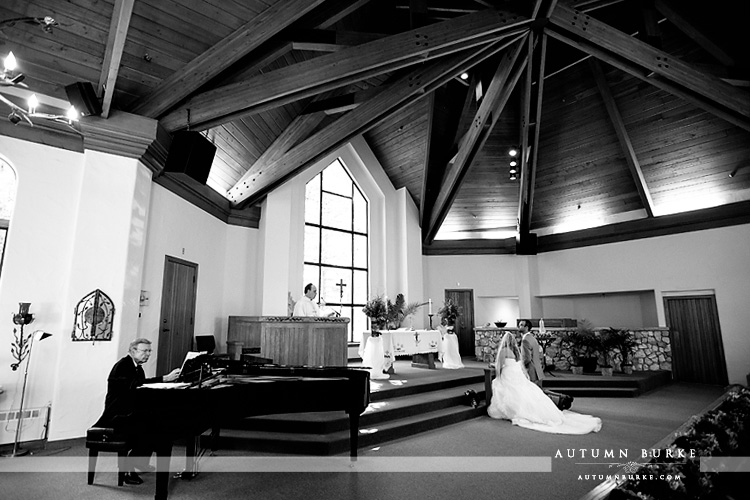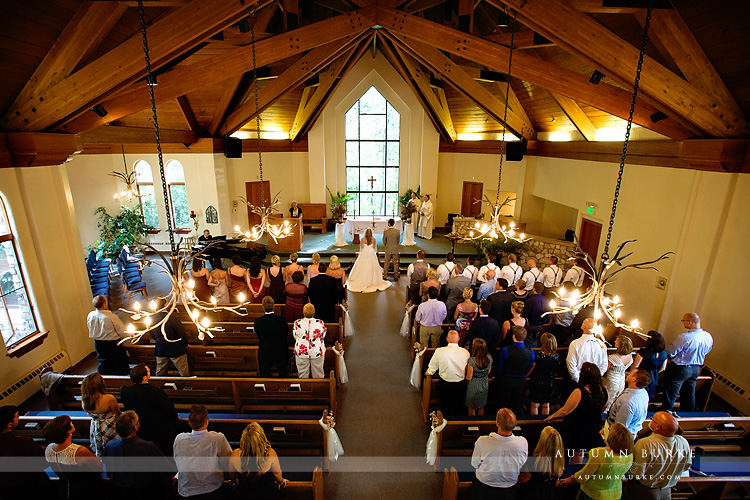 the bride and groom's grand exit – leaving the chapel to the ringing of bells and ribbon-adorned wands waved by their guests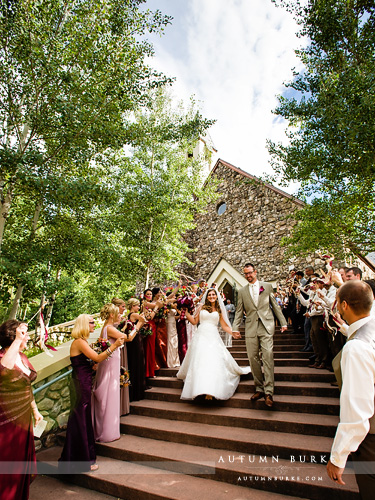 dreamy details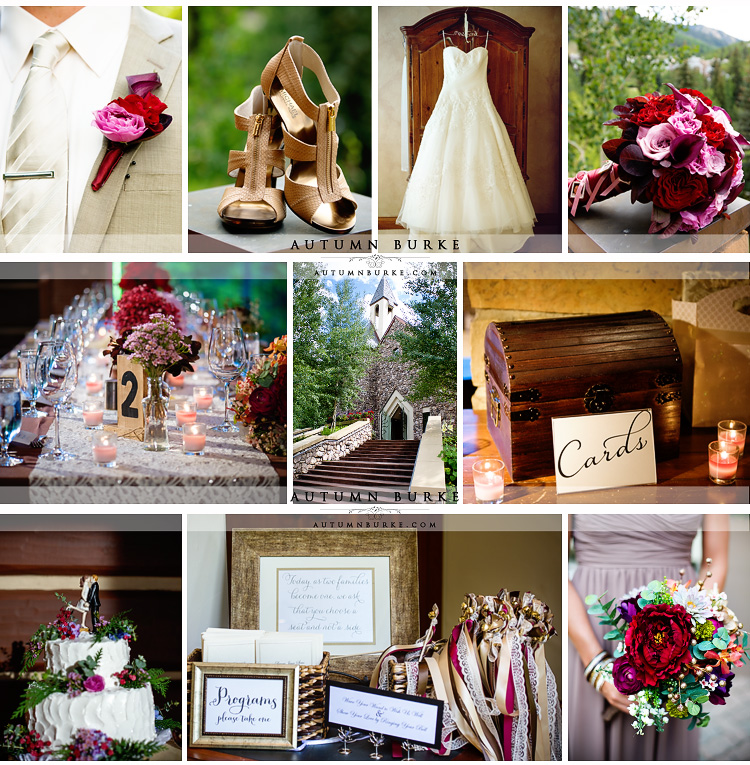 gorgeous bride & bridesmaids (love the color palate!)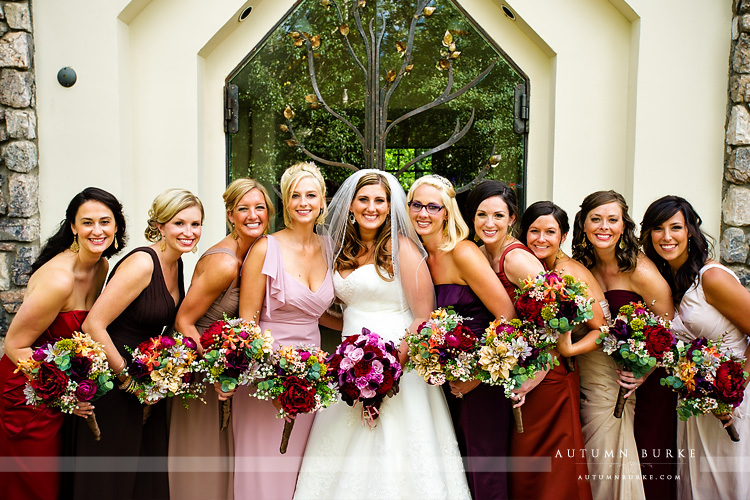 the groomsmen with their cool shades and suspenders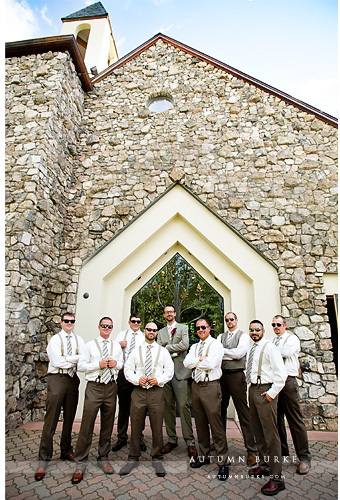 the entire wedding party atop the mountain at Beaver Creek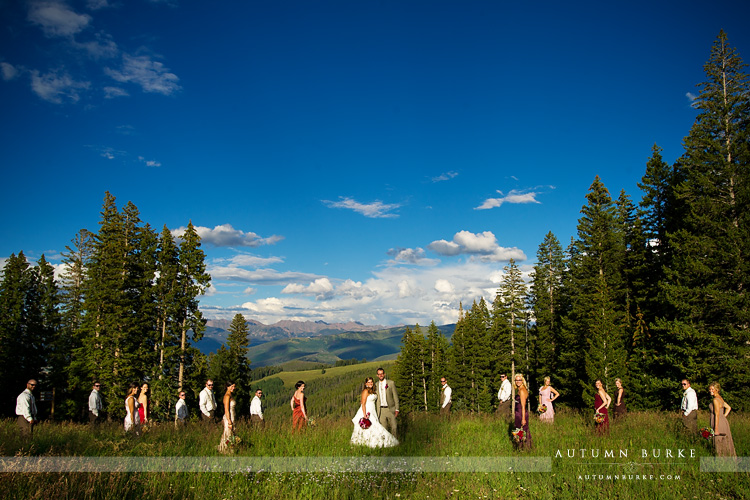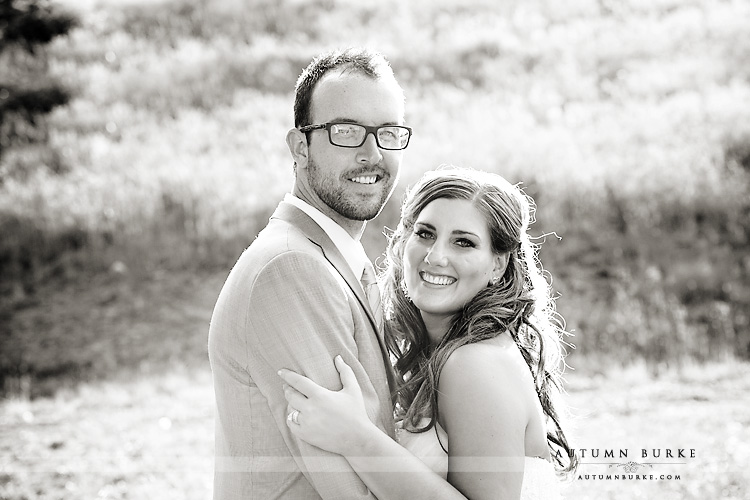 love & laughter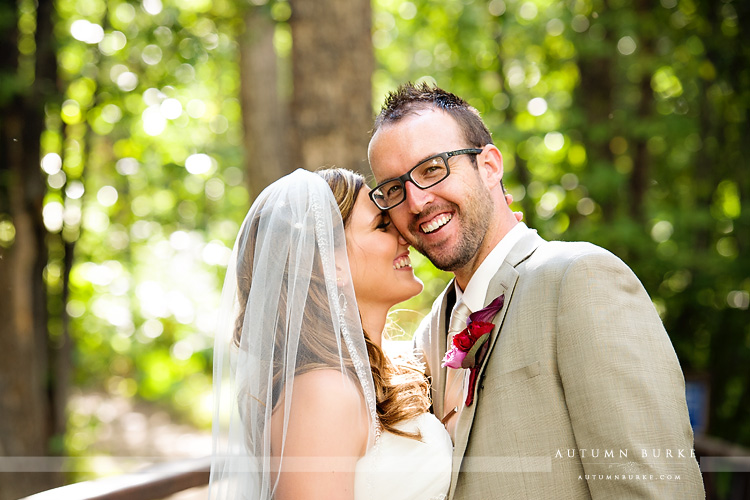 At Allie's Cabin – the wedding toasts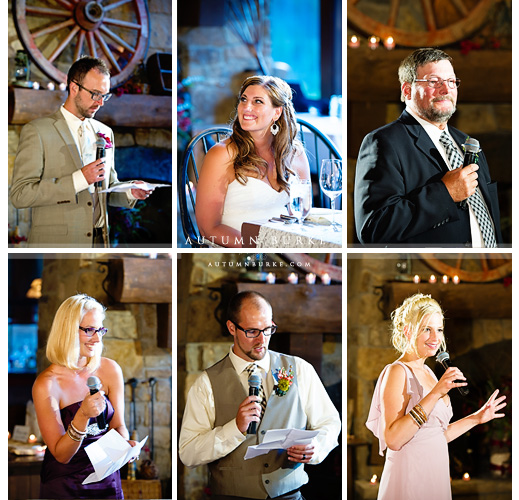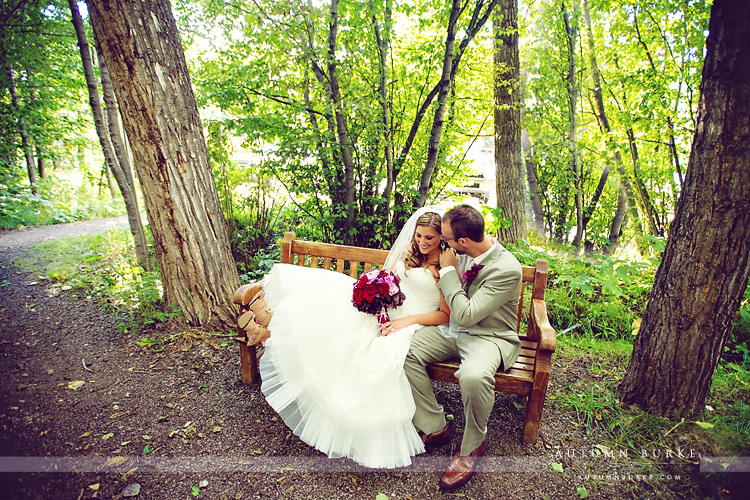 aspen and wildflowers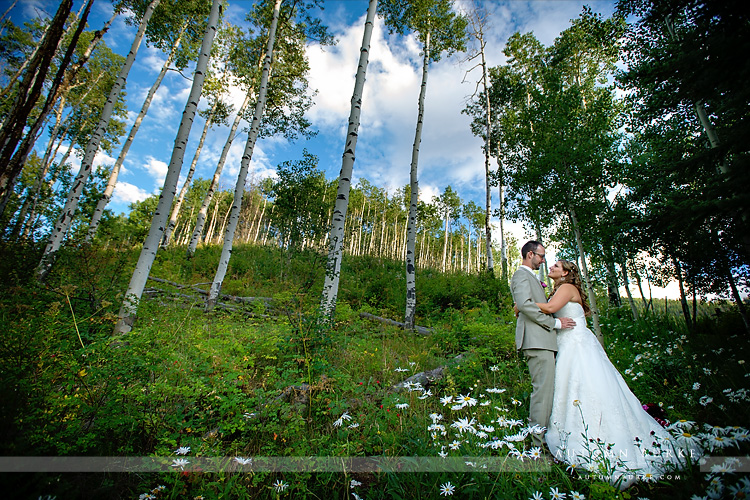 ♥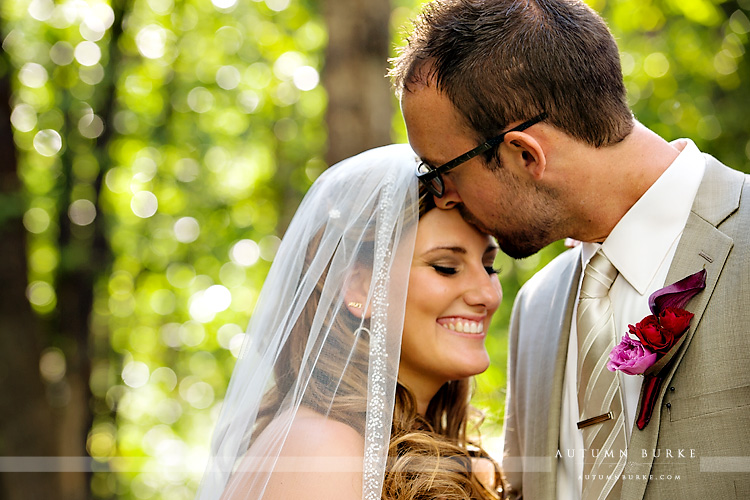 Congratulations, Laura & Craig – it has been such a joy working with you and I wish you years of happiness ahead.
Vendor love: